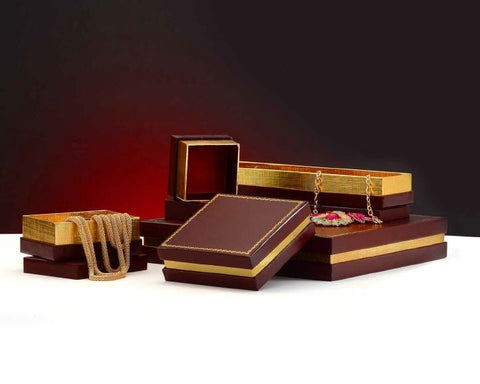 A twist on the old classic, the new Legacy collection reimagines the two-piece color-on- gold jewelry box with a new matching color bottom and just the right balance of metallic gold. Print your logo inside the traditional border of this hard cardboard box with smooth velvet interior, and give your fine pieces the stellar treatment they deserve. Six shapes and four colors provide you with many different options.
About this collection
Imprinting on packaging items is available in standard pigment and metallic colors as a foil hotstamp.
Pricing
$60 imprinting fee (includes first 200 prints)
$0.27 each additional print.
New Plate for Box & Pouch $69
New plate for Bags $89 Large bag $99
File
Use plate on file
Upload Logo
Custome Logo
Metallic Colors
Gloss Colors
Black
Dark Gray
White
Cream
Brown
Burgundy
Pink
Gloss Teal