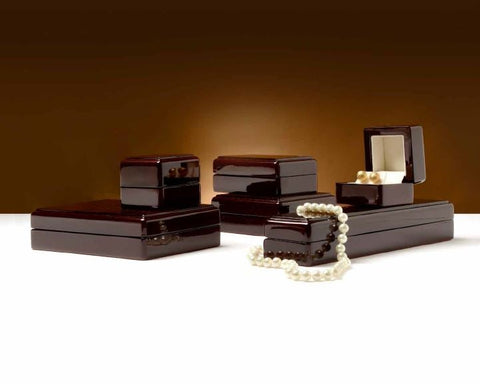 This classic rosewood of the Regal Collection insures that you never go wrong. High quality glossy wood finish, ever so slightly rounded corners, and raised top detail spell out sophistication. Soft suede interiors are designed with you in mind. The Regal Collection is the ideal economical solution for a top end presentation. Six useful sizes to choose from.
About this collection
Imprinting on packaging items is available in standard pigment and metallic colors as a foil hotstamp.
Pricing
$60 imprinting fee (includes first 200 prints)
$0.27 each additional print.
New Plate for Box & Pouch $69
New plate for Bags $89 Large bag $99
File
Use plate on file
Upload Logo
Custome Logo
File
Use plate on file
Upload Logo
Custome Logo
Metallic Colors
Gloss Colors
Black
Dark Gray
White
Cream
Brown
Burgundy
Pink
Gloss Teal